2018-2019 Girls Basketball Tryouts
Updated information for tryouts:

First of all, a HUGE congrats to the girls Volleyball team! We are excited for their success and we wish them BEST OF AWESOMENESS as they head to playoffs!

What this means for Girls/Boys tryouts:
Because of limited gym space due to potential extra volleyball practices we will have a few changes to our tryout schedule, please make special note below:

NEW PLAN:
Monday: @ RHS 11:00-1:00 ALL PLAYERS TRYING OUT
Tuesday: @ Greenlake Community center 4:30-6 ALL PLAYERS Condition meet at GLCC @ 4:30-5; NEW players to the program (any grade level) 5-6 in the gym at GLCC.
Wednesday: @ Greenlake Community Center ALL NEW players to program 5-6; ALL Returning players 6-7
NOTE:
We will use ALL 3 days for tryouts due to space and need to split
All player evaluation expectations still apply
We will still send all NEW and 2nd year players an email detailing if they made the team and if yes, their team placement
ALL Junior and Senior players will still meet with coaches directly after practice on Wednesday detailing if they made the team and if yes, their team placement (we will work to keep meetings to 5 minutes each).
If your daughter makes a team:
Thursday Practice: @ RHS 4-6; Team Meeting 4:00-4:30 both JV/V, take the court 4:30-6.
THURSDAY 6:20 PARENT MEETING @ RHS. Players will join us! Please work to have at least 1 family member represent each player at the meeting. Meeting will be 1 hour or less.
If there are questions, please don't hesitate to reach out to Sara @ sthomas@overlake.org
Thank you for your flexibility as we work to navigate our tight space and thrilling off season for Volleyball! :-)

​Go Riders!
PAST INFORMATION:
PROGRAM PHILOSOPHY: Everyday, in every way, get a little better TEAM CULTURE
:
WE before ME, Do it Together and Hunger to Compete
**See Tryout Information above**
What to bring:
Basketball clothes (the regular stuff, shoes, reversible jersey if you have one)
Running shoes/extra clothes (warm stuff for running outside). We will be running the timed mile each day during tryouts. Please be prepared with dry clothes for afterwards.
Your best attitude
Readiness to show us what you know about the game, what areas you have improved and true camaraderie (even if you don't know anyone).
Tryout Evaluation: TRYOUTS
We will conduct tryouts the first 2-3 days of the season. We will use the third day if needed!
We will combine both returners and new people in one tryout.
Tryouts are a time where we expect players to show their best skill, best teamwork, and best leadership.
Coaches are looking for players who accept feedback and are ready to implement it right away.
Coaches have to make tough decisions on who makes the team and what team will best suit their growth and development. They work to keep and place players who they will contribute, thrive and continuously develop.
The players who make the team will be a combination of the most skilled, the most coachable, the most ready to learn and grow and/or have the most potential.
The coach's decisions will always be based on what is best for the team.
The design of tryouts is to put players in drills and scrimmages in order to see the following things:
Returners:
We expect to see players demonstrate leadership: helping all players rise up and show their best self/best skill.
We expect to see players showing their best skill and demonstrating areas of growth/development from the off season.
We expect players to be able to hear and implement feedback from all coaches quickly and efficiently.
We expect players to be able to focus and give 100% effort.
New Players:
We do not expect new players to know or remember plays or how to perform specific drills during tryouts, but we do want to see they are able to:

​Focus and put their best effort
Demonstrate solid understanding of basic basketball principles
Are able to perform basic basketball skills, such as dribbling with both hands, shooting lay-ins with the correct hand, using your spacing on the floor correctly
Hear and implement feedback from coaches. Our feedback is for growth purposes. We want to see you excel. Being coachable is high on the priority list for incoming players
Communication Post-Tryout: Communicating with players/parents after tryouts:
Players/parents of freshmen and sophomores will receive an email the evening after the last tryout with the player's team placement. The email will not say much, but will share what team they made and where they need to be for practice the next day. Players who make the team will be automatically added to the email distribution list for weekly updates etc.
Players/parents who do not make the team will receive an email sharing this information. There will also be information in the email on how to continue to hone their skills for future interest in trying out.
Upperclasswomen (juniors and seniors) will have an individual meeting with the coaching staff following the final tryout day. The coaches will share their evaluation of the player, including if the player made the team and/or which team they will be on. The meetings will be held for 5-7 minutes.
Playoffs/State for Fall teams:
If your team successfully makes it to playoffs/state for a fall sport…..YES!!!!!! We support you 100%.
You will need to communicate with us ASAP regarding basketball tryouts.
Traditionally, your tryout dates will be the following 2 days after your last fall sport game.
Please be sure to reach out and let us know to expect you at tryouts!
Please reach out to Jasen if you have specific needs or questions about tryouts. His email is
jbthomas@seattleschools.org
.
Powered by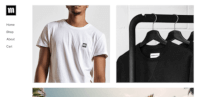 Create your own unique website with customizable templates.