Team Store Opening Soon!
​Get your Gear to represent your Lady Roughriders!

LUNCHBOX LABRATORY GREENLAKE TAKEOVER!
Mark your Calendar: January 10th!
Tell your Friends, invite your family! The more people who come, the more money we get! BE THERE!
Thank you for your support of the Lady Roughriders!

Powered by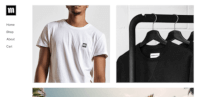 Create your own unique website with customizable templates.
Photo used under Creative Commons from frederique.frencken