Hi all,

The

"Team Information"

tab will be the landing page for everything you need to know about the pre, regular and post season. As we head into the 2018-2019 year, we are excited to offer opportunities to prepare you for action. Please be sure to keep yourself up to date with information (from this page) and as always, if you need clarification or additional info, don't hesitate to reach out to me. My email is

sthomas@overlake.org

.

Pre-Season:

We are headed into our pre-season preparations for the winter basketball season. You need to know a few things that will help you navigate this time:

If you ARE participating in a fall sport SWEET!!!! We love it and we are so excited for you.
We do NOT expect to see fall sport athletes at conditioning, open gym, or tryouts for fall league. YES, you are welcome to come to all of the above, BUT your #1 priority is to your fall sport.
If you are NOT participating in a fall sport at RHS, we need to see you! Our RHS pre-season commitment is 2.5-3 hour a week for all athletes (3.5-4 hours for those who make the fall league team)
ALL players NEED to spend the fall getting in shape for the winter season. If your participation in your fall sport will not adequately prepare you physically for the winter season, it is your responsibility to find a time to train on your own.

Pre-Season activities:

The following activities are open to ANY RHS player interested in trying out for basketball this upcoming season. Again, fall sport athletes are not expected to attend, everyone else should be there!

MON and WED @ 4:00

(

meet at the RHS Track STARTING NEXT MONDAY 9/17

): Conditioning practice. You will meet Jasen (girls varsity head coach) at the track to condition. Practice usually lasts 30-45 min.

FRIDAY's, starting THIS FRIDAY (9/14) @ 4:00-5:00 at Greenlake Community Center is Open Gym

. We will continue OG through October and November. You will meet at the community center gym.
Powered by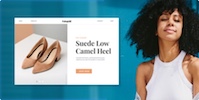 Create your own unique website with customizable templates.