Meet Your Coaches:
Jasen Thomas has been the head coach for the girls program for the past 5 years. He came to RHS after 12+ years at Franklin High School. His resume includes 20+ years of playing and coaching, 2 trips to the State Basketball tournament placing 5th and 2nd respectively. He was also named Coach of the Year in 2012. He has traveled overseas as a coach and last year was invited to China to conduct both player and coaches clinics in order to build a stronger, more competitive basketball program.



Terrance King, assistant varsity coach, has worked with Jasen for the past 9+ seasons. He is the team's main physical and skills trainer. He has both played and coached for 20+ years, including a stint overseas after he graduated college. Terrance is a highly demanded trainer for both girls and boys in high school, as well as athletes who return home from college to prepare for their upcoming season.




Sara Thomas, the JV head coach and varsity assistant, has worked with the Roosevelt program for the past 5 years. She was the head coach at The Overlake School for 6 years and was named Coach of the Year in 2014 before joining the Roosevelt coaching staff. She has played and coached for the past 20+ years.






Jason Griswold, the videographer and lead statistician, has worked with Jasen Thomas for the past 13+ years. He started filming games at Franklin and as a Roosevelt Alum, he agreed to support the program here as well. He is not only an asset as the videographer and statistician, he also helps at practice and coaches teams on occasion. You can also find him coaching a greenlake boys team in his spare time.

Cheryl Bishop, assistant coach for both JV/V, joined the coaching squad in January of 2018. She was a welcome addition for many reasons, including her wealth of knowledge about the game and her competitive, but calm demeanor. She

played basketball at UAA for four years and in 2004 was inducted into the University's Hall of Fame. She was a member of the practice squad for the Seattle Reign (first women's professional basketball franchise in Seattle). In 1997 she played on the team that won the National 3-on-3 Nike Sponsored Hoop-It-Up World Championship in Venice Beach, California, where she played with teammates Joyce Walker (first woman to play on the Harlem Globetrotters) and C.J Sealy (Canadian Women's Olympic Basketball Team) and played against former WNBA All-Stars Lisa Leslie, Tina Thompson and Tamika Dixon. She is clearly an asset to this program
Powered by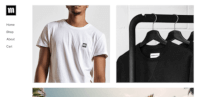 Create your own unique website with customizable templates.
Photo used under Creative Commons from frederique.frencken